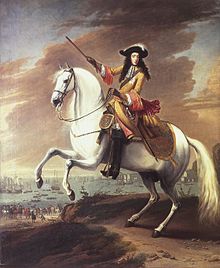 To Read the Latest Posts
Click on

Columns By Date
Then click the

Current Month
The Post Titles will appear
Then click on a title to read.
Mic began researching his family when he was 12 years old and takes pride that he learns something new everyday about history or research methodology. Currently he works as a library associate in the Genealogy Department of the Dallas Public Library
Mic has conducted personal and professional research in every state of the South, has written numerous articles which have been published in society publications all over the United States, and for ten years penned an award winning weekly genealogy-history column in the Houston Chronicle, Houston's largest newspaper.
Mic has delivered lectures to many groups and societies in numerous states as well as three National Genealogical Society Conferences in the States held in Portland, Oregon, Houston, Texas and Milwaukee, Wisconsin.  In addition, he has taught genealogical classes at colleges in Atlanta, Georgia, Houston, Texas and Dallas, Texas.
Mic is a member or officer in the Sons of the Republic of Texas, Sons of the American revolution and the Sons of Confederate Veterans. He is eligible for numerous other societies and organizations. He is also an Admiral in the Texas Navy, an honorary organization.
The intent of this site is to be a place where new and longtime genealogical researchers can wet their thirst in their quest for knowledge and news in the world of genealogical research. It is also a repository of Mic's published articles including the 500+ columns he wrote while writing for the Houston Chronicle.
This site will also be a collecting point to post in a Wiki format some of Mic's projects where it is hoped others can help. Those projects are identifying those 5,000 to 10,000 persons who perished in The Great Galveston of 1900; The 200+ families identified as being Free Persons of Color in Texas Prior to The Civil War; Those Filibustering Soldiers and Other Persons associated with Narcisio Lopez and William Walker in Cuba and Nicaragua; and a list of Public Figures and Citizens on Texas.
PLEASE VIEW THE LINKS PAGE for links to mic's websites and an incomplete bibliography of some of his extraneous articles published in different society journals.
Please SUBSCRIBE to this blog using the Orange link at the TOP RIGHT of the front page.
BEWARE….Please be aware Mic is adding some of his old columns to the site. So, look at the dat eof the post. Many are from a previous year and not necessarily current news.
Thanks for stopping by. Enjoy!